FUEL SYSTEM CLEANER & CARE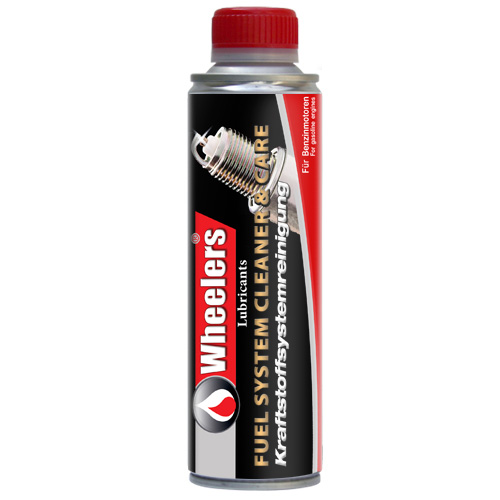 Specification
Description
The entire fuel system will be cleaned for a perfect fuel nebulization
at the nozzles and valves. Binds condensed water and ensures a clean and
powerful combustion, good performance, low fuel consumption and optimum values of exhaust gas.
Recommended for all petrol powered engines e.g. FSI, incl. turbo engines a.nd cat.
Application:
Add to the fuel tank.